The extension does all what you need from Joomla! lightbox extension and even more. You can choose from
free
and
PRO
versions of the extension.
Free version supports a lot of features and it is enough powerful popup addon for Joomla! sites.
If need advanced features like splash windows, image gallery with paging and visual effects, load YouTube and Vimeo thumbnails for the selected videos automatically and other superb features then "ARI Magnific Popup PRO" is a good choice for you.
Features
Can auto-convert existing links and open them into popup
Create thumbnails and add lightbox effect for existing images
Comes with editor plugin. It helps to generate shortcodes easy
Show splash popup to attract your visitors
Show YouTube and Vimeo videos. Load video thumbnails automatically
Supports slideshow for images
Exit intent lightbox
Mobile friendly. It is responsive and works fine on desktops and mobile devices
Retina support
Can be disabled on mobile devices
Use paging and visual effects for image gallery
A lifetime subscription and support for PRO version. No additional fee
Description of all supported features are available in
documentation
.
Hello dear visitor!

This splash window is created with help of "ARI Magnific Popup" extension. You can use the similar window on your site to attract visitors.

The popup will be closed automatically after 15 seconds.
Image gallery
Click by an image to trigger the popup:
YouTube videos
Click by a video thumbnail to play the video into the popup:
Vimeo videos
Click by the thumbnail to play the video into the popup: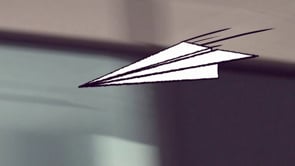 URLs
Click by a following link to open the popup:
Open "ARI Soft" site
Inline content
Click the the image below to open the popup:
Show any HTML content into the popup.